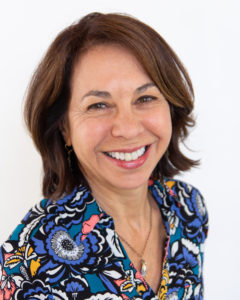 Deb Abrahamson recently retired from the Oak Park Education Foundation (OPEF) after nearly 20 years with the organization, including 10 years as its first Executive Director. Under her leadership, OPEF grew tenfold in revenue, tripled the number of major programs and increased the number of students participating in free hands-on residencies by 160%.
In addition to serving on the Maywood Fine Arts board of directors, Deb is Vice-Chair of Women in Philanthropy, a giving group of the Oak Park-River Forest Community Foundation. She is also a career coach with the Posse Foundation, working with one of its Scholars, a college junior.
Deb earned a B.A. in Communication from the University of Pennsylvania and a Certificate of Nonprofit Management from the University of Chicago. Her hobbies include singing in a band, tennis, and travel. She and her husband Tom live in Oak Park, where they raised their two children.