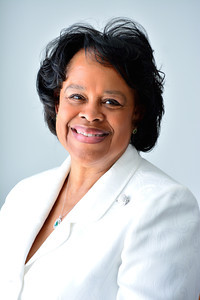 Dianne M. Engram, a retired Human Resources Manager at Fermi National Accelerator Laboratory for 35 years, has been an advocate for America's youth for decades. In her role at Fermi, she was the key developer for a pipeline of summer STEM internships to assure access for underrepresented population groups. These programs began at the high school level and continued through graduate school and participants were recruited nationwide. Her professional duties also included monitoring personnel policies and actions, assuring compliance with Federal and State Affirmative Action and Equal Opportunity legislation, and resolving internal and external complaints.
In her volunteer community work, she has lead initiatives for the West Towns Chapter, The Links, Inc. to improve the academic performance of elementary students in Bellwood. She serves on the Executive Board of the Quad County Urban League, serving DuPage, Kane, Kendall, and Will counties. She is also a member of the DuPage Foundation Grant Committee, reviewing proposals and awarding grants to community organizations.
Mrs. Engram has a Bachelor of Liberal Arts degree from Howard University, Washington, D.C. and a Master of Arts from Indiana University, Bloomington, Indiana. She and her husband Robert reside in Naperville, Illinois.