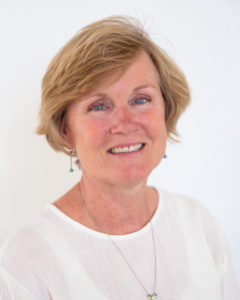 Laura Thompson has served as chairman of the board for Visit Oak Park, the regional tourism bureau for 20 communities in western Cook County, and as chairman of the board of the Parks Foundation of Oak Park, the fundraising partner of the Park District of Oak Park. Previously, Thompson served as Executive Director of the Pleasant Home Foundation for more than eight years, as well as serving on its board of directors. She was honored in 2018 with an Illinois Association of Park Districts Community Service Award.
Her background is in public relations and marketing, with her own firm of Mercier Communications serving clients including Quaker Oats, AT&T, and Luminaire; Director of Public Relations for Merchandise Mart Properties, Inc.; Senior Associate for Ogilvy & Mather Public Relations/Chicago; Director of Community Relations for Highland College; and as an assistant unit manager for NBC News/New York.
Thompson has a degree in journalism and mass communication from Drake University. She enjoys architectural history, painting, and restoring furniture. She and her husband have two daughters, and they reside in Oak Park.