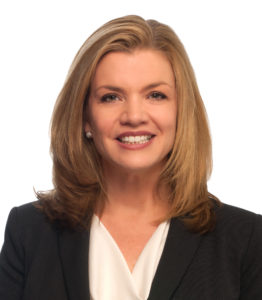 Monica Sullivan is a founding partner of the law firm Nicolaides Fink Thorpe Michaelides Sullivan LLP, which currently has offices in Chicago, San Francisco, Los Angeles, San Diego, and White Plains, New York. The firm counsels and works with clients to resolve complex insurance coverage disputes across the United States, as well as in Europe, South America, and Asia.
Monica received her B.A. from the University of Illinois at Champaign-Urbana in 1990, and her law degree from DePaul University, College of Law, in 1993.
Monica's interest in serving on the Maywood Fine Arts board of directors comes in large part from the fact she danced with Lois and company as a kid growing up in Maywood. She and all her siblings loved taking ballet, tap, jazz and tumbling, and still perform those same routines they learned in the 1970's and 1980's at family gatherings. Monica and her husband Mike live in River Forest with their three children.