Flip, Flop & Fly Tumbling School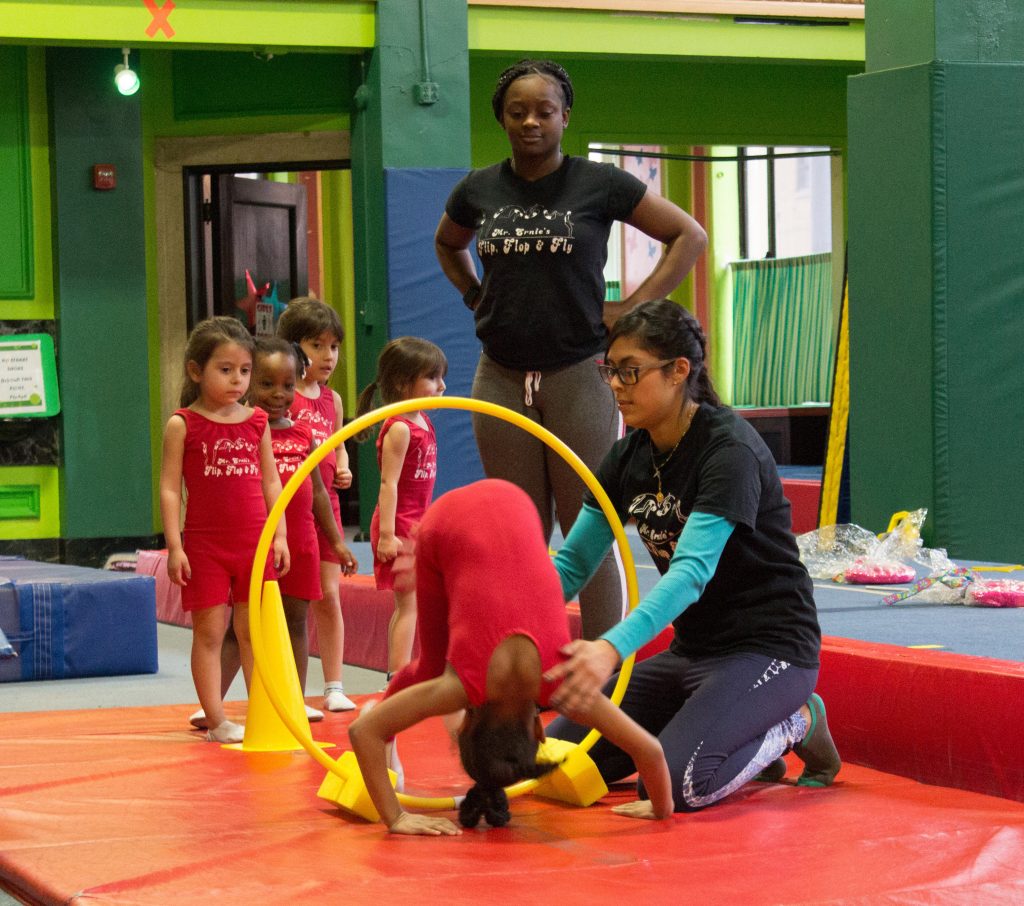 PRESCHOOL/KINDERGARTEN Children are taught to appreciate movement and develop motor skills. They will learn to think, remember and be aware of their surroundings as they develop at their own rate. Girls ages 3-5 & Boys ages 4-5 meet once a week for 45 minutes. Classes are held Monday thru Thursday and Saturdays.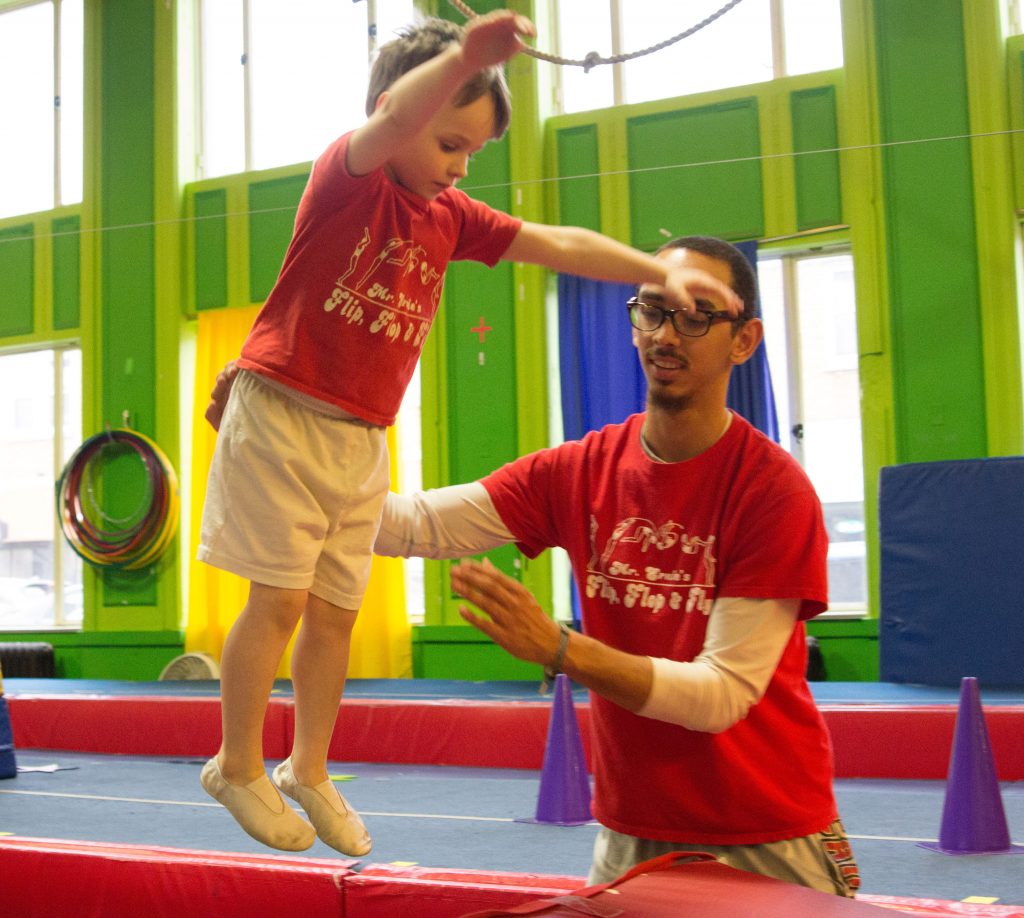 GIRLS & BOYS 6 & UP As the children progress into school age classes, they continue to learn and appreciate movement, coordination, balance, strength, flexibility, and conditioning as well as developing social skills. Students learn basic tumbling skills, moving up to more advanced levels based on our evaluation system. Progress can lead to participation in our Competition Team or recreational improvement to any level desired. Beginner, Advanced Beginner, Sub-Novice, Novice, Intermediate, Sub-Advanced and Advanced/Elite. Once a week for 1 hour. Advanced Classes 1-1/4 hours. Classes held weekdays or Saturdays.